BACKFIRE  G2s
The latest upgraded version of the original G2 with many exciting improvements
Powered By Caliber™Truck
Flexible Smooth Turning and Stable High Speed Riding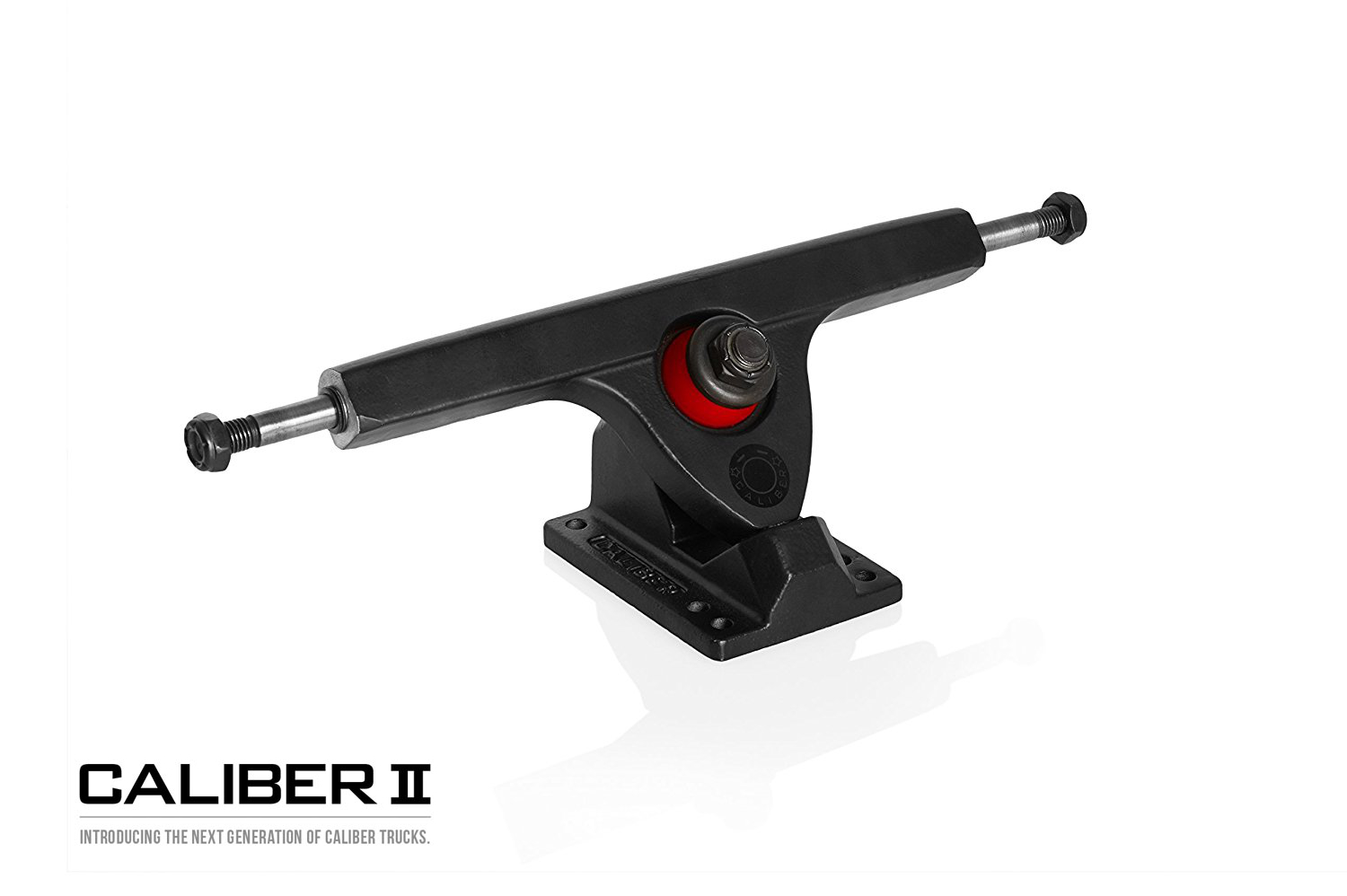 Faster and Further
Next-Generation Battery Technology and New Motor Controller Module, 40% More Range Compared to Original Galaxy G2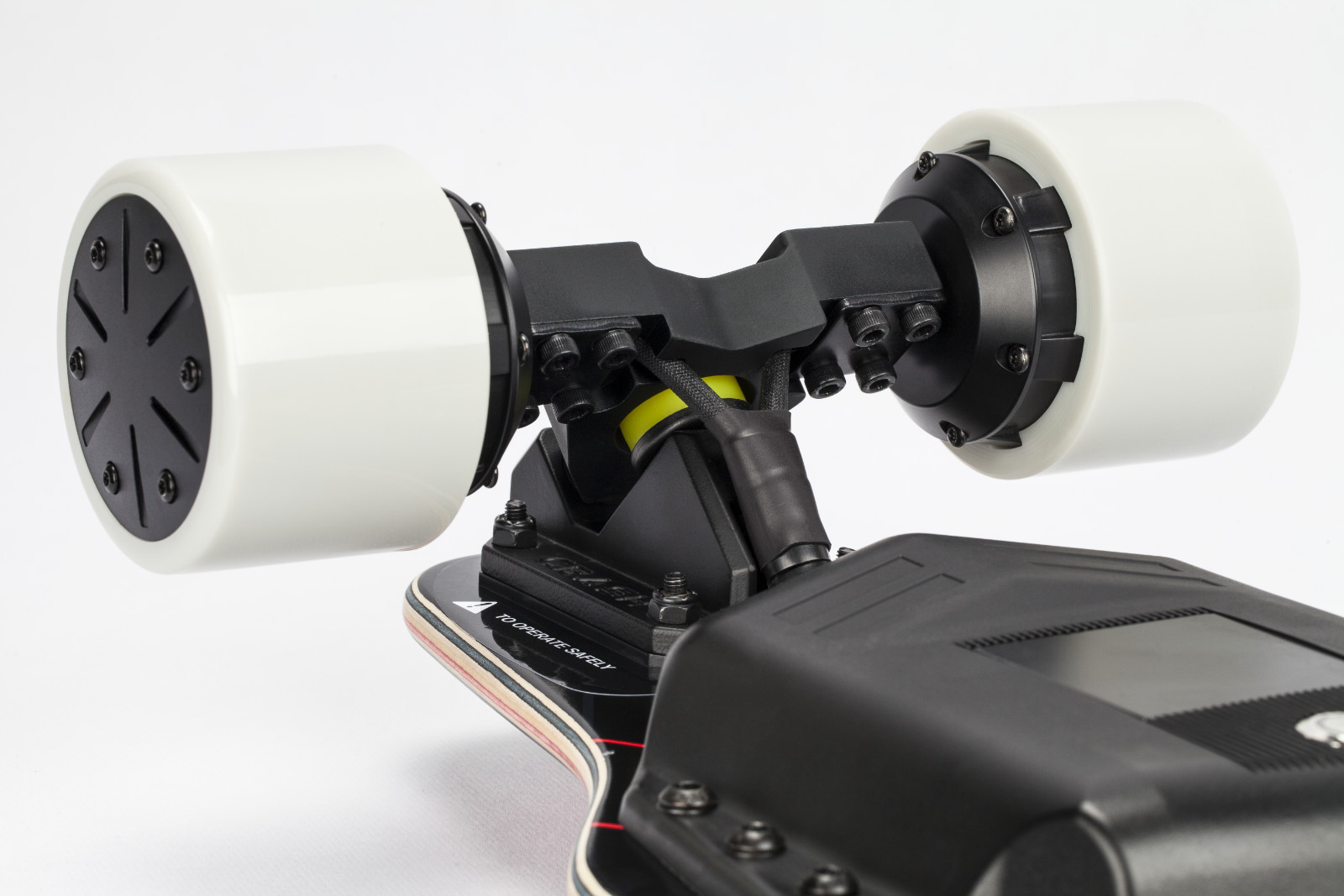 Galaxy G2s Specs
| | |
| --- | --- |
| Wheels | Four 80mm wheels + Four 96mm wheels1 |
| PU Tire Hardness | 83A SHRAA |
| Truck | Caliber™ II 50-DEGREE |
| Motors | Two 300W In-Hub Motors |
| Battery | 36V, 5Ah |
| Range | 12miles or 20km2 |
| Top Speed | 23.5mph or 38kph |
| Hill Climbing | Up to 25% |
| Weight | 14.5lbs or 6.5KG |
| Dimensions | 94cm x 22cm x 11cm |
| Charging Time | 3.5 hours |
80mm wheels are installed by default, 96mm wheels are included in the package for

 

FREE.
Actual range depends on many factors(rider's weight, average riding speed, road condition and wind speed etc), the range declared here is derived under typical condition: 75Kg rider's weight, 30kph average speed, gentle breeze, flat smooth road.
About the Backfire Products:
What is the Backfire G2s Used for?  Economy and fast way to cut the traffic, travel from point A to point B.  Pure fun and enjoyment.
How far can I go before recharging the battery?

 

20Km(12 Miles) Maximum Range. Test condition: 75Kg (165 lbs.) rider , 30Km per hour average speed, on flat and smooth road.
How long to fully charge the battery?

 

3 hours
What are the dimensions and weight? The deck size is 37.5 Inch by 8.25 inch.   Total weight for the board is 14.5lbs or 6.5Kg
What kind of braking system do Backfire boards have? Backfire G2s feature hub motors with regenerative braking. While traveling downhill and braking, you'll get some energy back into the battery.
What is the maximum weight of user can the board load?   260 lbs. (However, please do not try to jump on the board or break it with additional strength).  
Is it water resistant? Backfire's IP55 water resistant rating enable riders to use the board in some conditions like after rain on the wet ground. You cannot use the board during the heavy rain or sink the board into the water.  Even though, we recommend you maintain the board in good dry condition always, which will extend the life of it much longer. 
Where is it manufactured?  China
What are the recommend ages? We recommend the user's age to be 14 years and up. Children under 14 years needs to be under the Adult's supervision.  Please make sure you always wear a helmet and your personal protective gear just in case. Do not ride the board out of your skills and always care about your surroundings.